Chris Campbell is running for State Representative, Indiana House District 26.
Why should you vote for Chris Campbell?
Accessible. A productive government can only be successful if it listens to its community. Chris wants voters' opinions to be heard and she wants voters to know their input is valued.
Responsible. Chris will make sure tax dollars are allocated for the benefit of the people that earned them.
Inclusive. Chris will represent everyone, regardless of ethnicity, religion, sexual orientation, gender identity, national origin, age, veteran status, and disability.
"As a mom, community leader, volunteer, and audiologist, I've gained valuable insight into what creates a successful community. I've served on our local redevelopment commission and library board. I believe in public schools, living wages, and affordable healthcare. I'll make sure your vote will make your voice heard in Indianapolis."

Chris with her family
Connect to Rep Campbell on Facebook or TwitterIndiana
House Districts for Tippecanoe County 2023-2033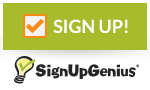 Paid for by Committee to Elect Campbell